The only keto Starbucks iced latte hack you'll ever need! A sweet and simple latte, made with Premiere Protein and espresso shots over ice.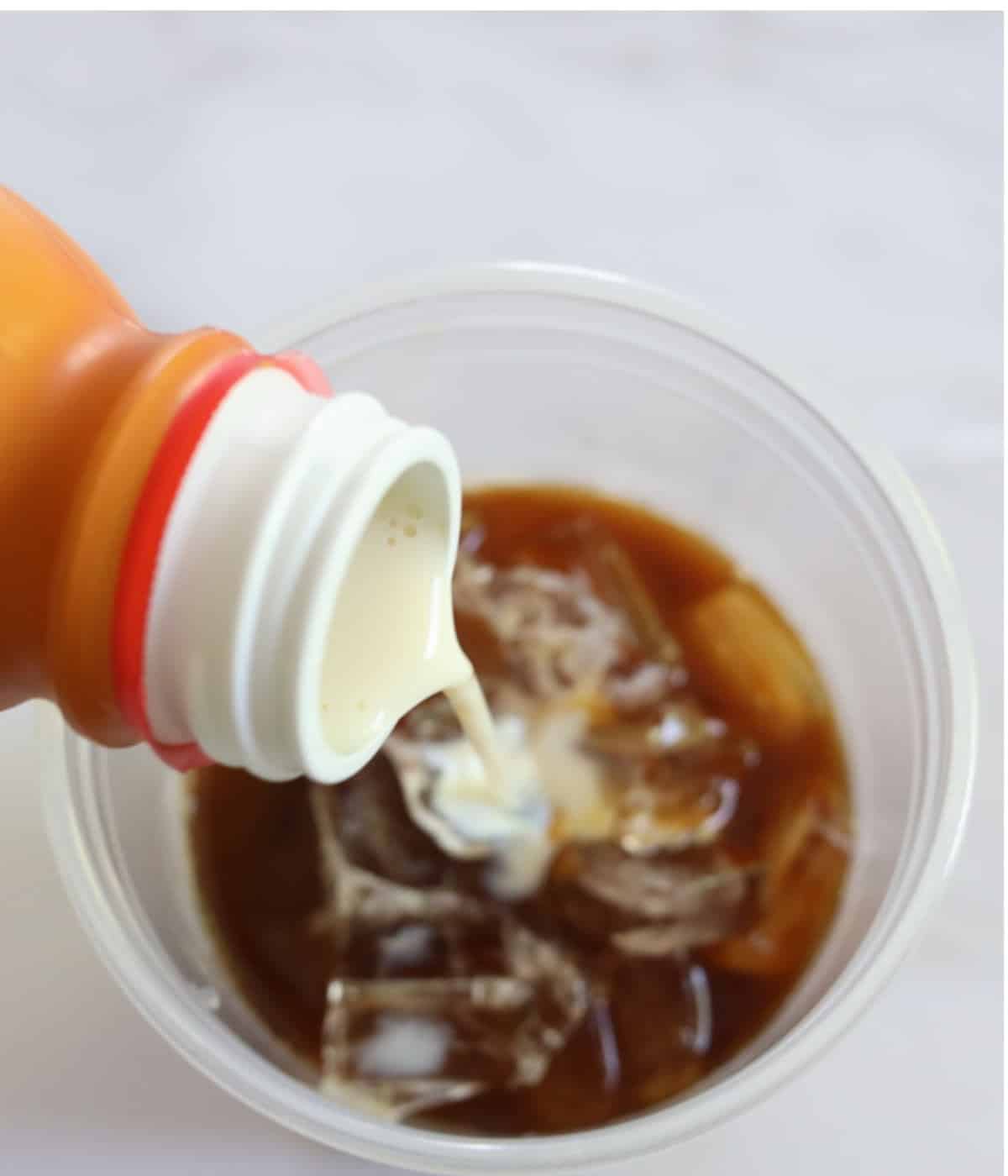 How much caffeine in espresso at Starbucks?
For reference, one typical cup of coffee has 95 mg. of caffeine. Use this handy chart to decide how many espresso shots you'll need to order at Starbucks.
| shots | caffeine | carbs |
| --- | --- | --- |
| 1 | 75 mg. | 1 |
| 2 | 150 mg. | 2 |
| 3 | 225 mg. | 3 |
Source: Starbucks
One shot of espresso at Starbucks has 75 mg. caffeine.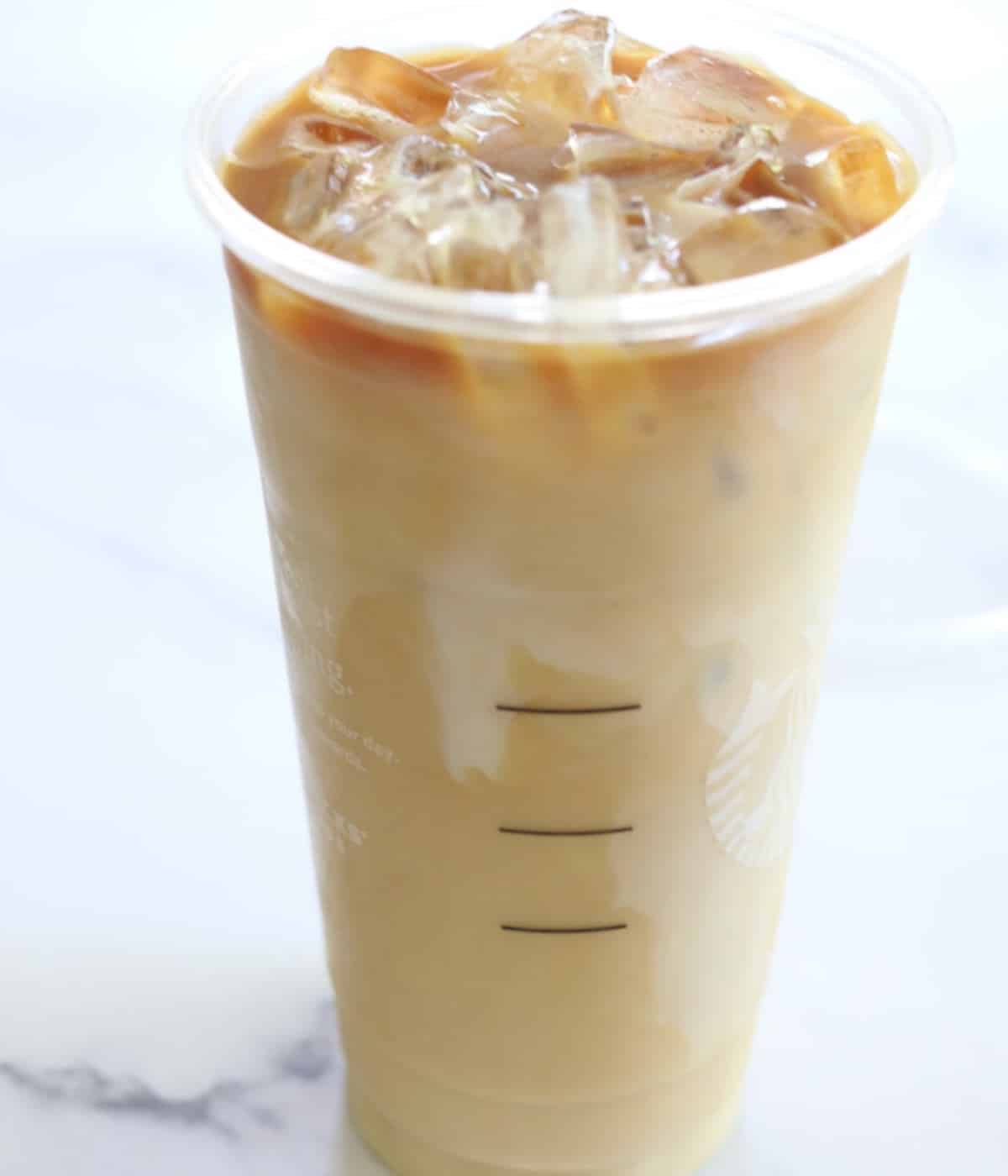 make your latte low carb
A latte is a drink typically made with espresso and milk.
However, if you're on the keto diet, you know milk is no-no.
That's where our main ingredient for this easy latte hack comes in! Fellow keto dieters, I introduce you to Premier Protein shakes.
Cheap Iced Latte Starbucks Hack
By only ordering espresso shots over ice, you're getting at least 50% savings while staying in ketosis and getting your vitamins.
Not a bad tradeoff. Plus you're still getting that delicious Starbucks roast! I typically drink my sugar free latte with a low carb chocolate chip muffin.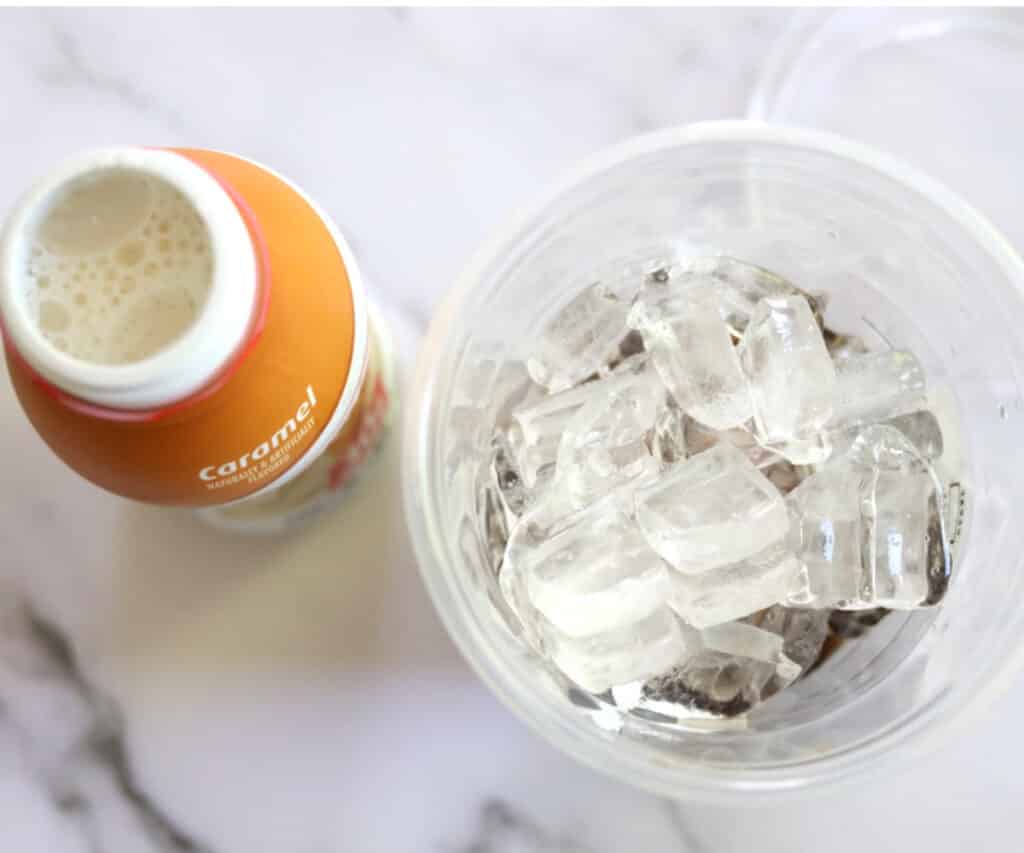 Keto iced latte with Starbucks espresso and Premier Protein
This easy hack is made of three ingredients: Venti cup of ice + 2-3 shots of espresso + Premier Protein
Can I have Premier Protein on Keto?
Premier Protein is a protein shake low in sugar and high in other vitamins. A typical shake has about 3 g. total net carbs, so it's generally ok to have on the keto diet.
These shakes also have other vitamins, such as B12, D, C and E to name a few.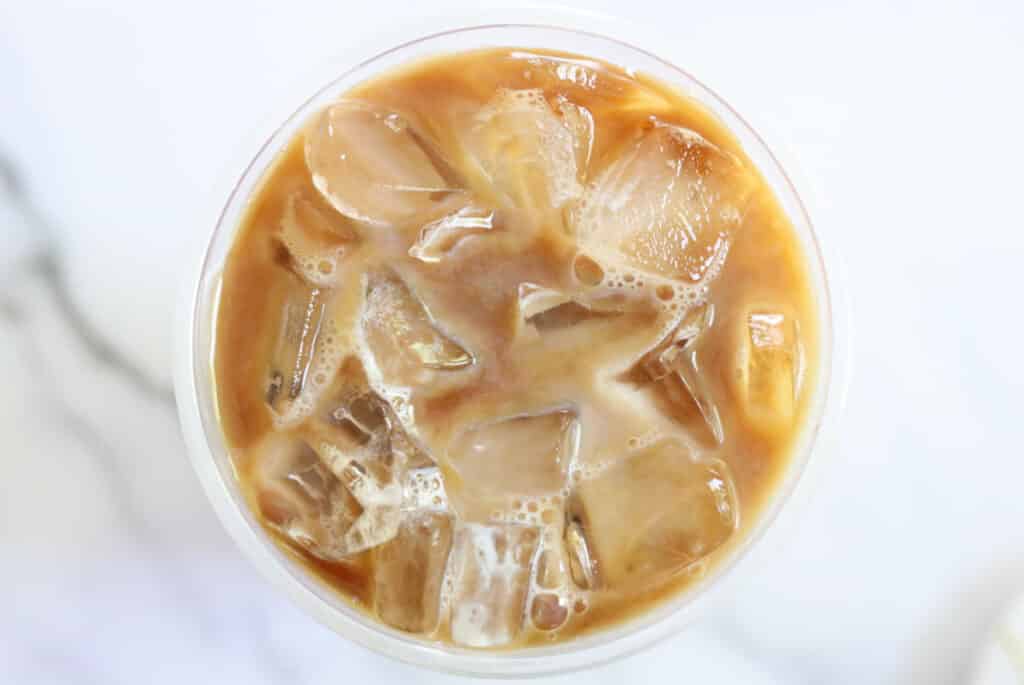 Here's how to order
Tell your barista you'll take 2-3 shots of espresso in a venti cup of ice. Cheap and quick! Next, simply add your protein drink over the ice and voila! Yummy keto iced latte.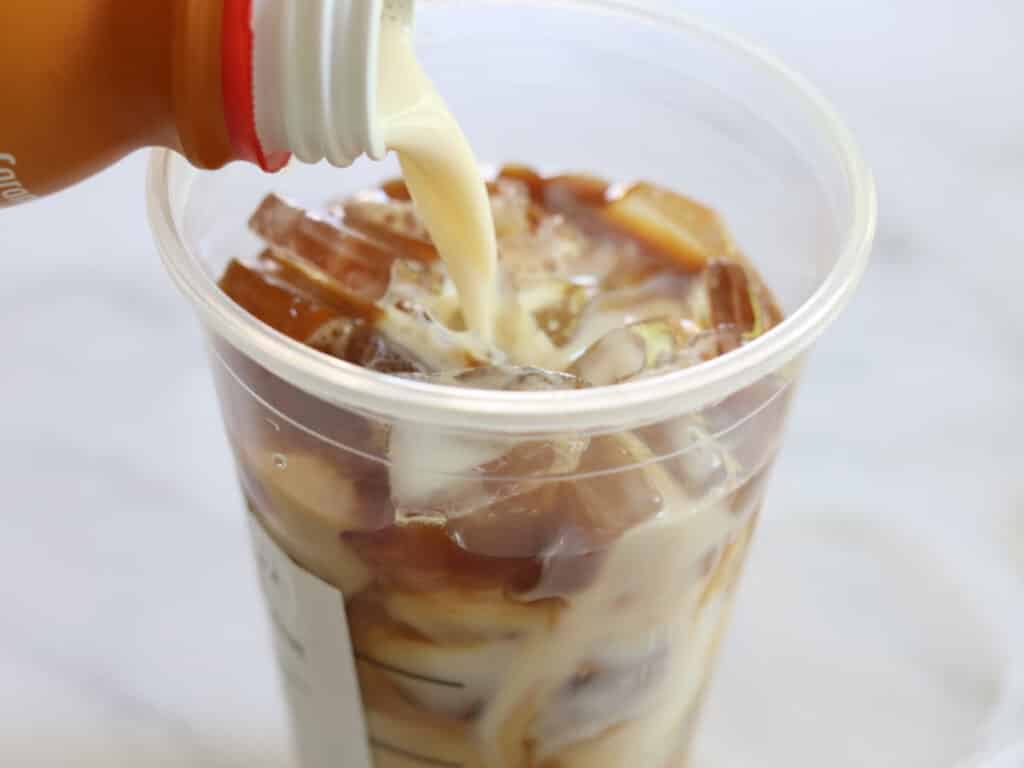 What flavors can I add?
The best flavors for iced espresso shots include:
Serve your latte with gluten-free waffles or pancakes.