The keto community began making chaffles a few years back as a way to make easy bread for low-carb sandwiches.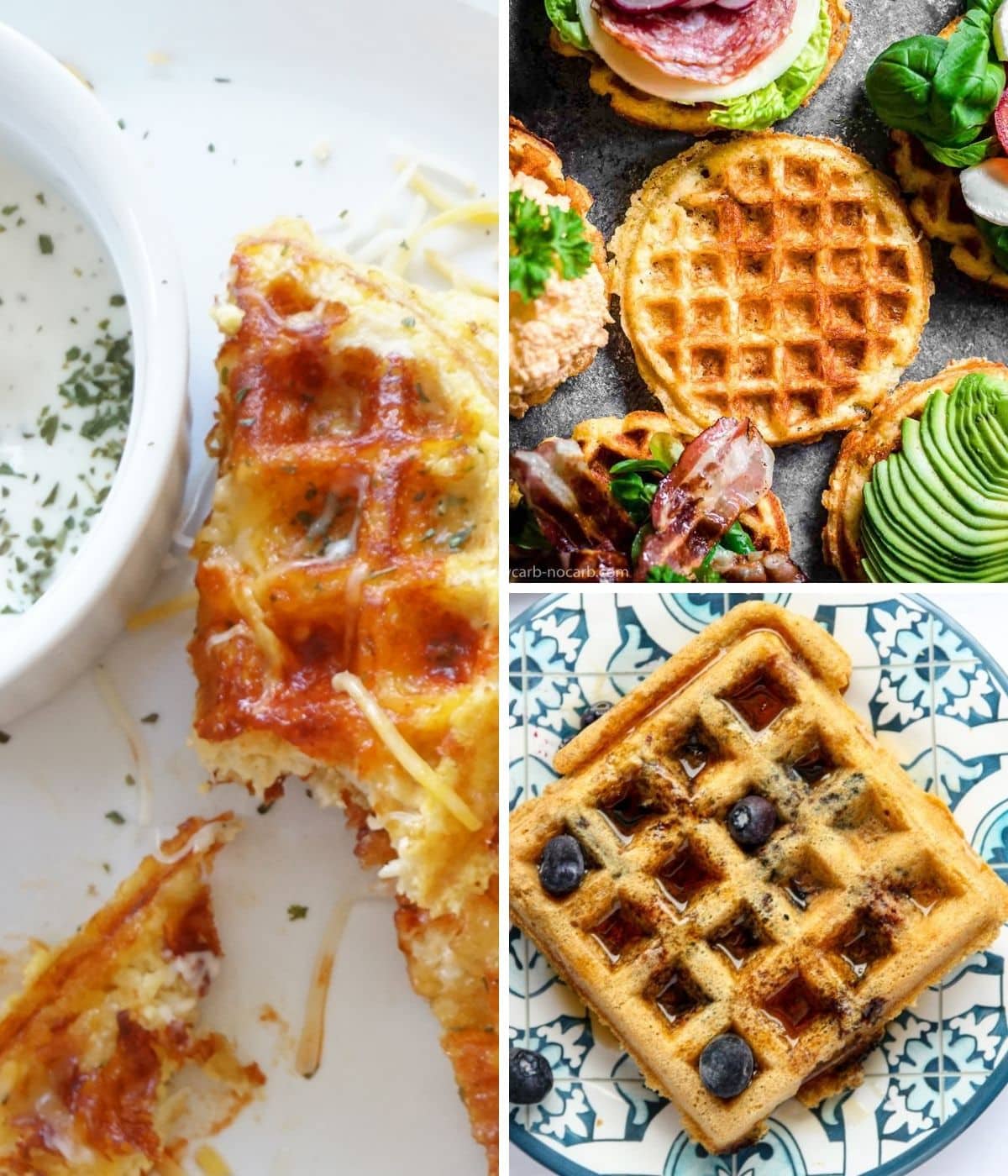 What's a chaffle?
Chaffles can be sweet or savory low carb treats made easily in the waffle maker.
Chaffles have expanded in popularity with everything from the pickle chaffle to the chocolate chaffle.
Check out our top list of keto recipes for the mini waffle maker
Crunchy yogurt keto chaffle
Bacon jalapeño cheese chaffle
Everything, chocolate chip, classic and jalapeño chaffles
Crab rangoon chaffle
Buffalo chicken chaffle
Bonus: Fried pickle chaffle
These crunchy yogurt keto chaffles are fully Low Carb, Grain-Free, Gluten-Free with a different variety to spice up your daily Keto breakfast routine.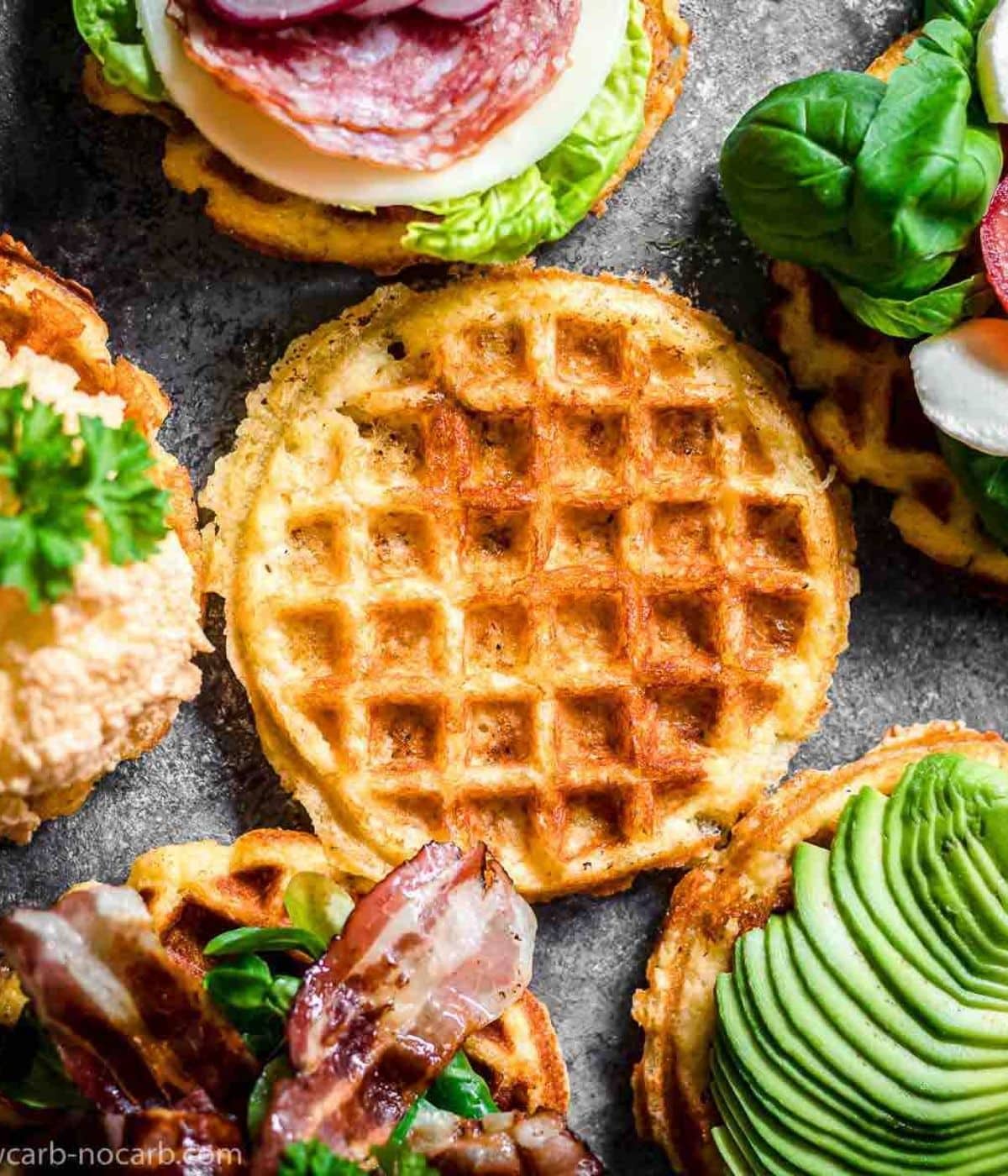 This crisp bacon jalapeño cheese chaffle is a crowd-pleasing keto appetizer.
Crisp and crunchy on the outside, super cheese on the inside!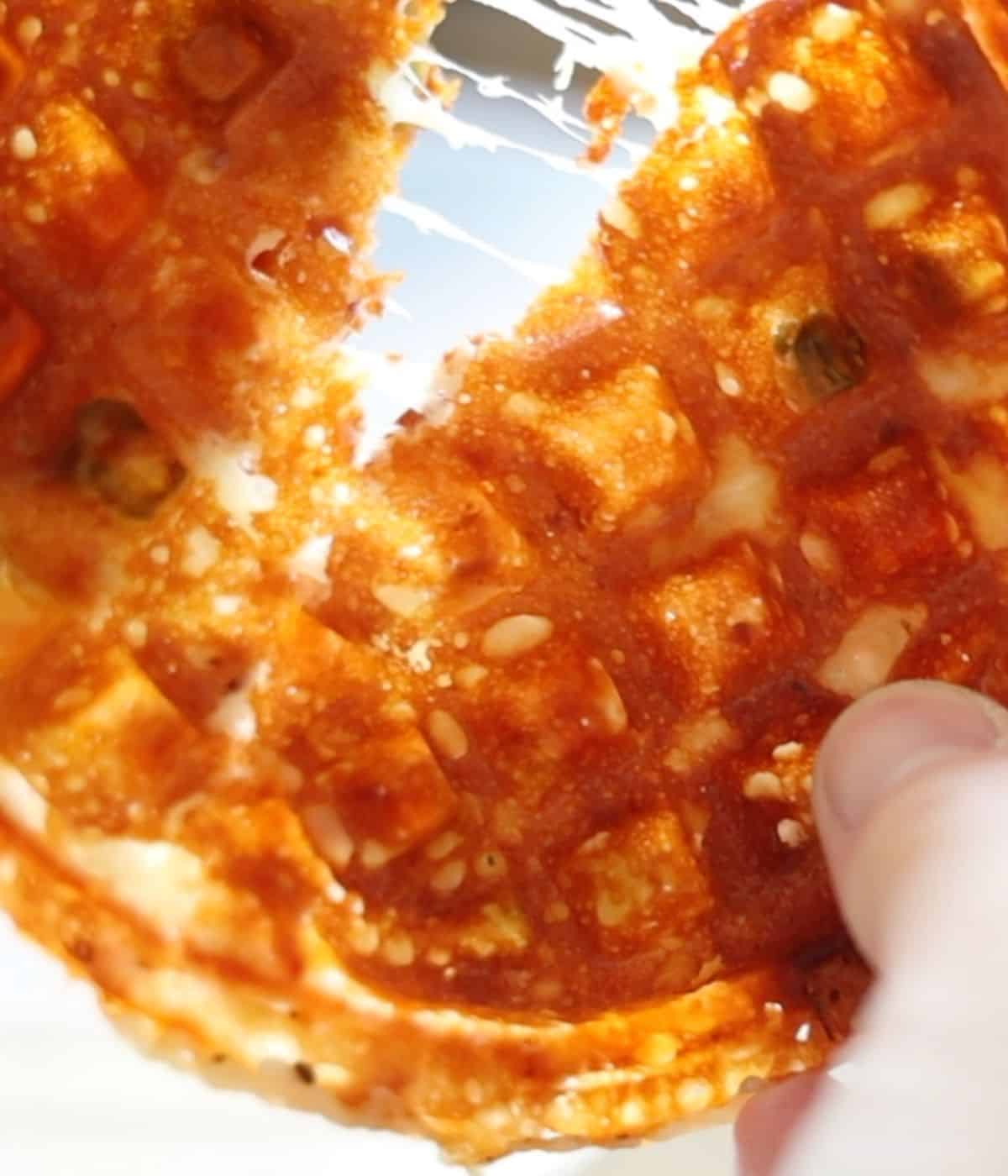 Choose from Jalapeno, everything, chocolate chip, and classic with these awesome chafflee recipes.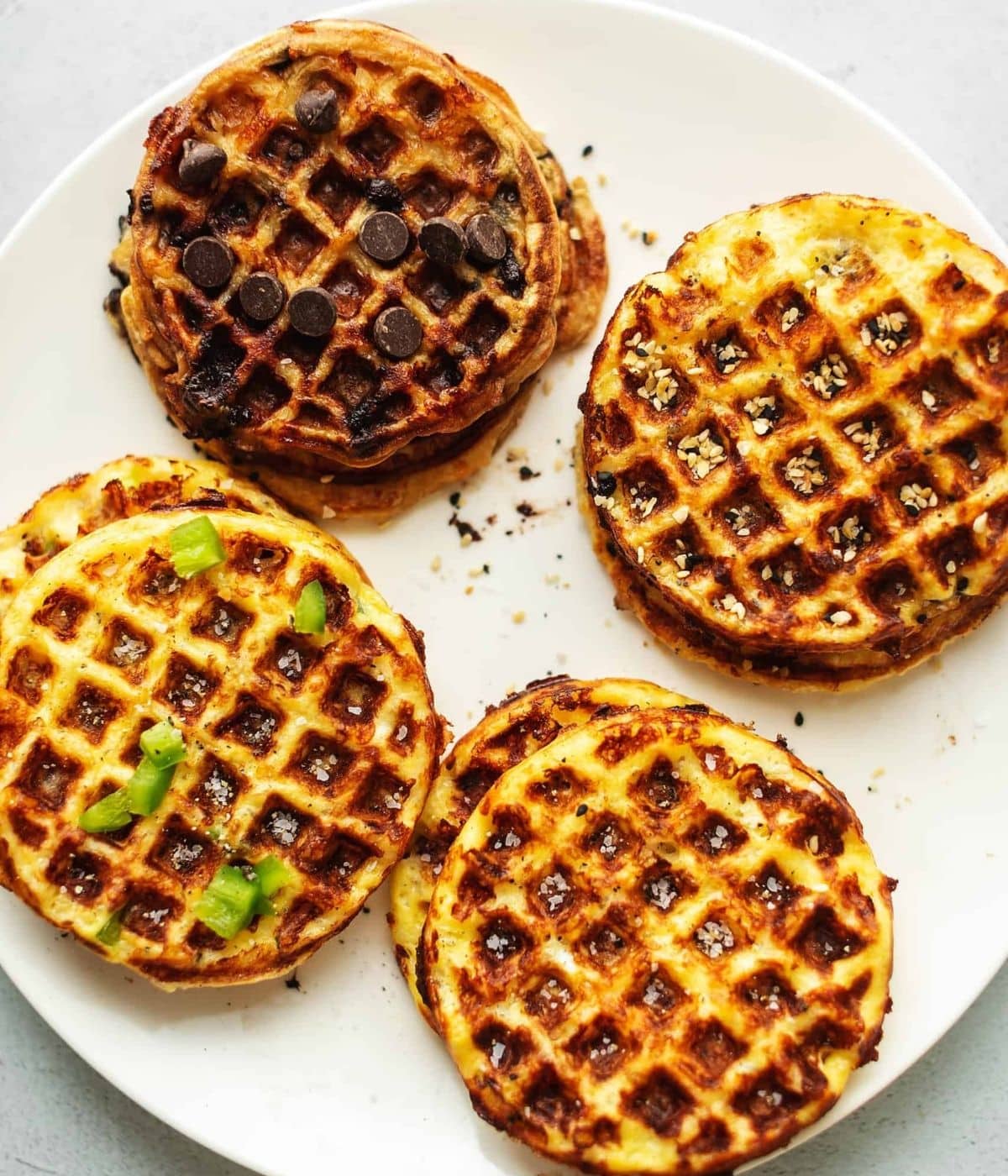 This definitely different keto chaffle is easy to make and so yummy served with sweet chili sauce.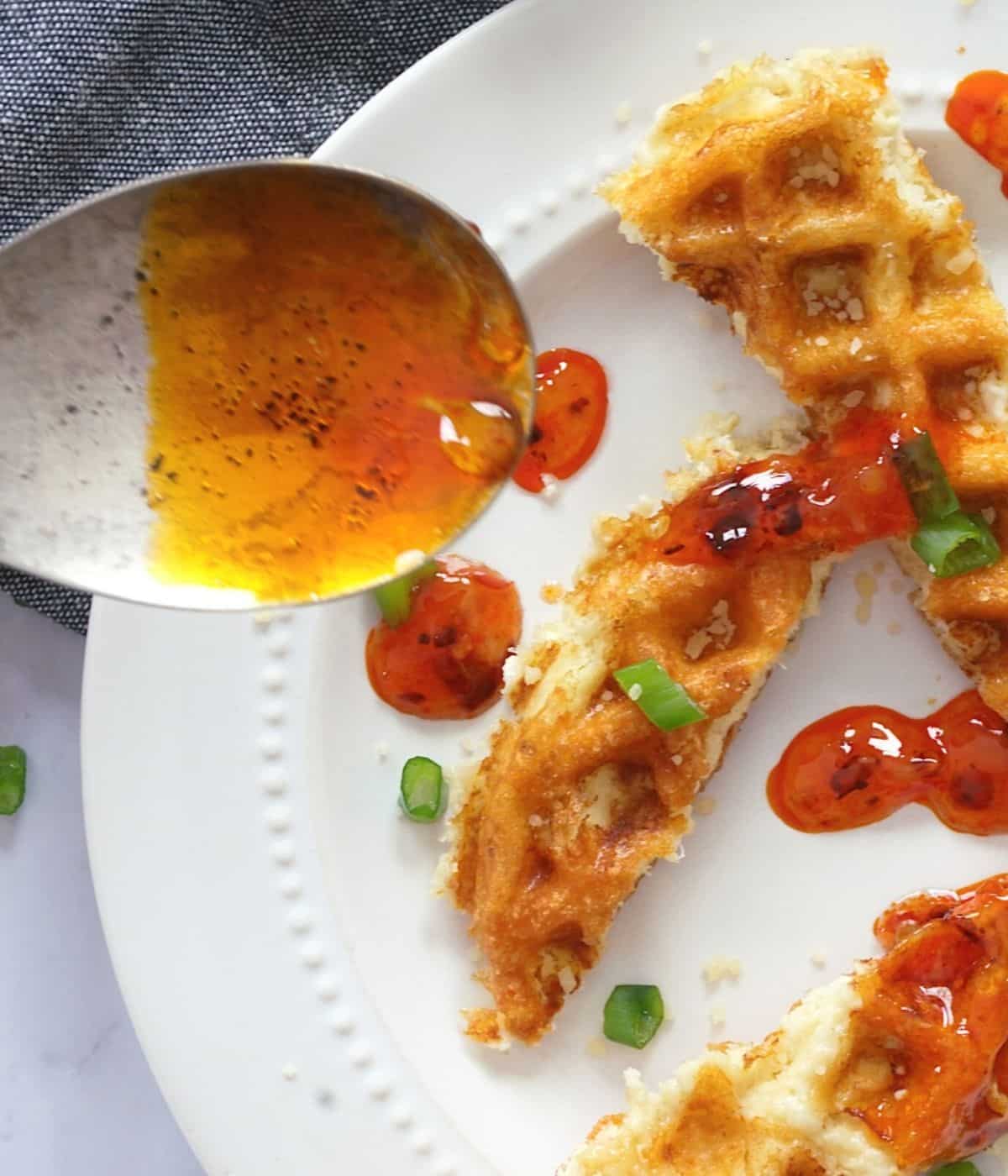 1 carb, 4-ingredient crispy buffalo chicken chaffle made easily for lunch or as an appetizer perfect for dipping in ranch dressing.
These keto treats are an easy, go-to snack and perfect for dipping!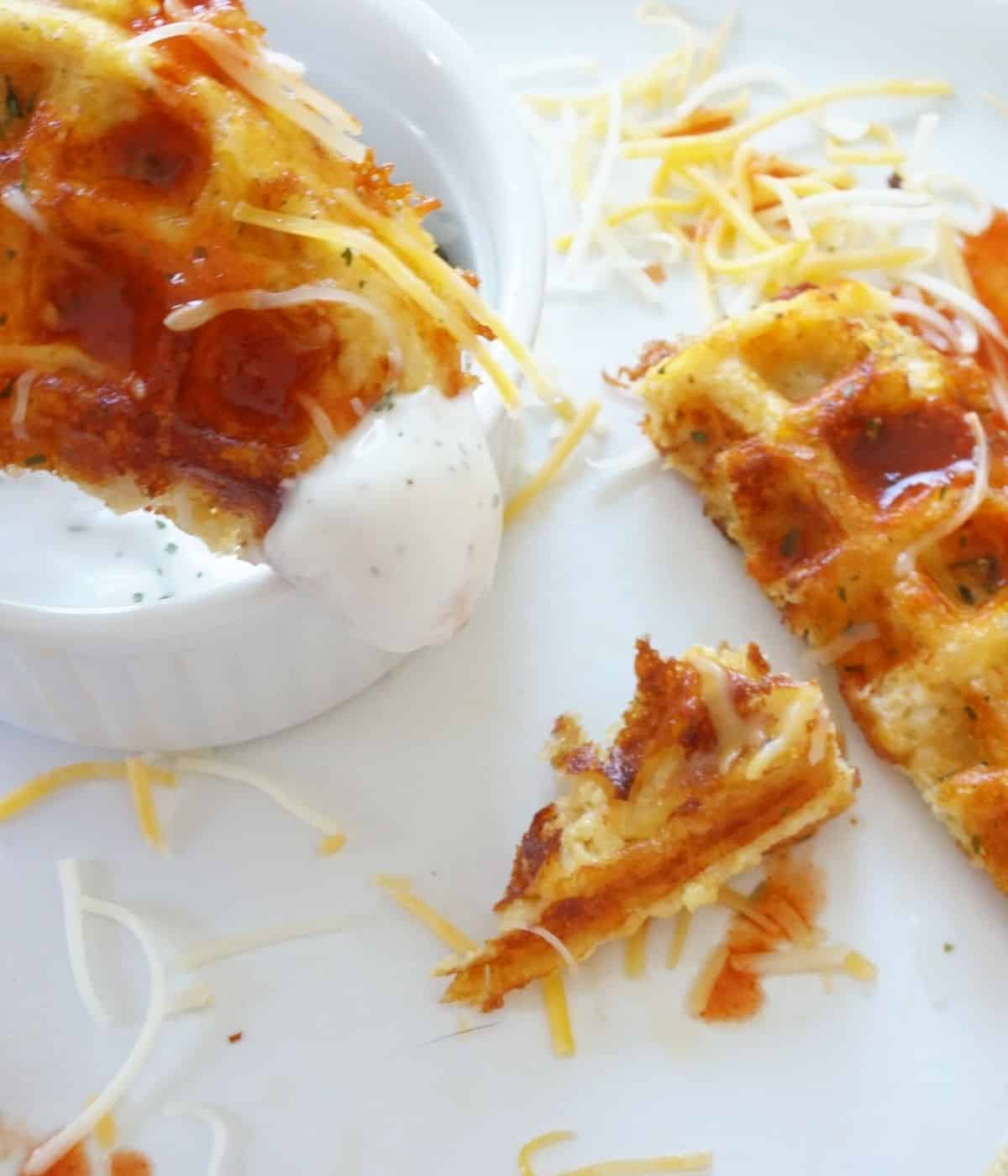 Remember when the pickle chaffle went TikTok viral? These keto fried pickles are crispy and taste like they're straight from the restaurant.
2 ingredients and only 1 carb for simple fried pickles made with cheese in the mini waffle maker.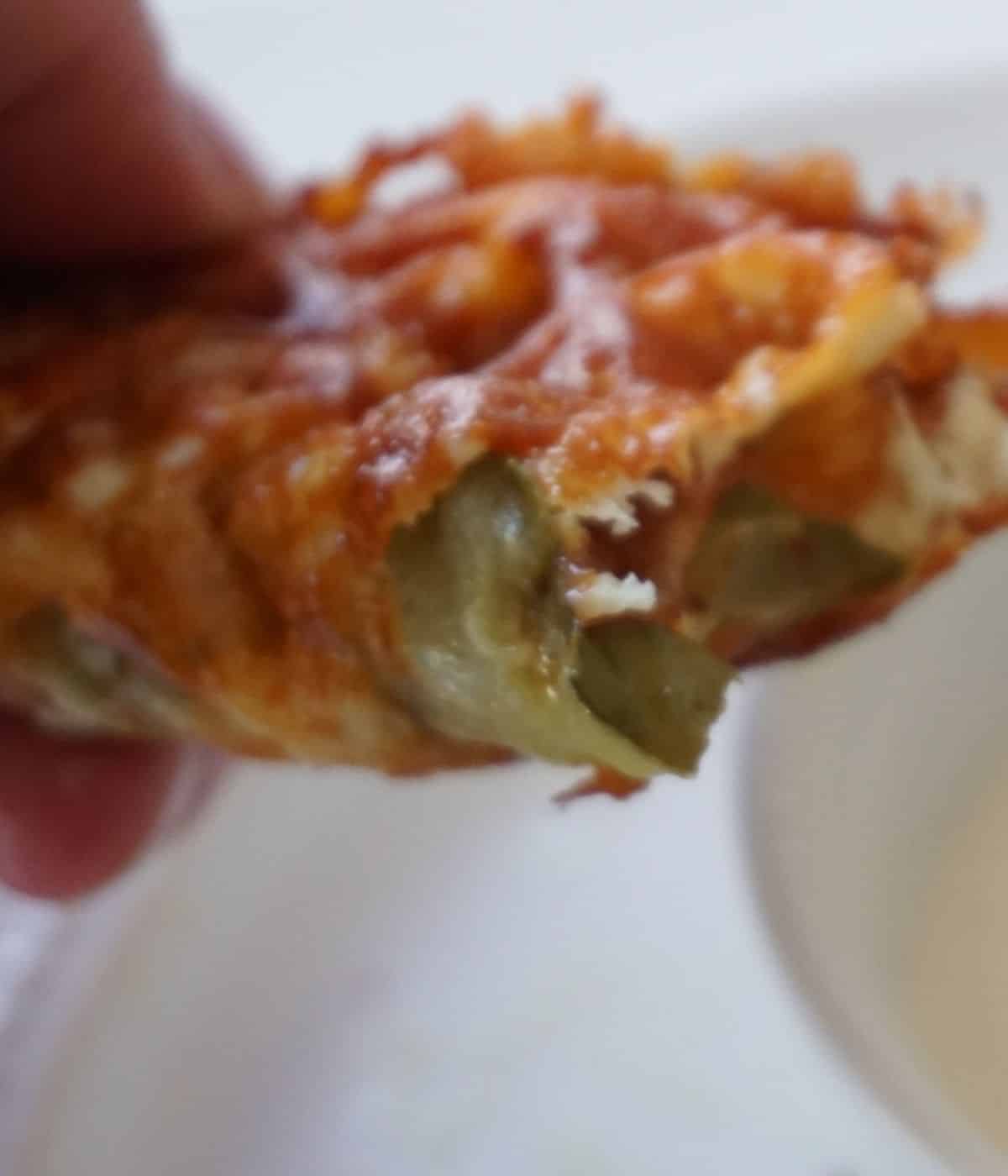 More yummy recipes!
Copycat Chick-fil-A Kale Superfood Salad
Easy and delicious full-salad size copycat recipe for Chick-fil-A's Kale crunch superfood salad. The perfect recipe for health, low in carbs and simple to make!
Get the RECIPE
Keto Crab Mac and Cheese
The perfect seafood cauliflower mac and cheese. A creamy, rich low-carb and keto friendly dinner!
Get the RECIPE